Q: Are your seat covers side airbag safe?
A: All of our custom seat covers can be made to be seat airbag friendly. If your vehicle comes with standard side airbags in your seats, you will see a "Seat Airbag Compatible" bullet point after you select your seat type and your seat covers will automatically be made to include side airbag stitching (See screenshot below).
However, if seat airbags do not come standard in your vehicle, simply choose Yes when asked the question: "Do you have Side Airbags in seat?". You will be informed if an additional charge is required in order to make the alteration on Standard Custom Seats.
How do I know if I have Airbags in my seats?
Most seats with Airbags are marked with a small tag that will say "Airbag" or "SIAB". This can also be embossed on the side panel of the backrest or with a warning sticker on the inside of the door frame. If you are not sure about Airbags in your seats this must be checked before you order seat covers.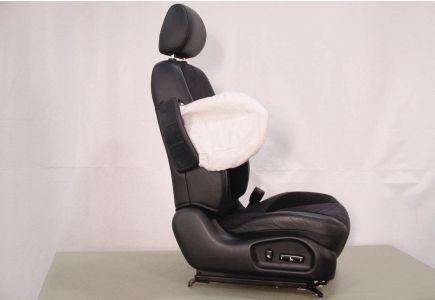 If you're unsure whether your vehicle has side airbags, you can talk with one of our product specialists by live chat, phone, or you can
Submit a Request
.